Shop
Upon choosing your hero, you will need to master a short tutorial, after which you will find yourself in the Game Shop: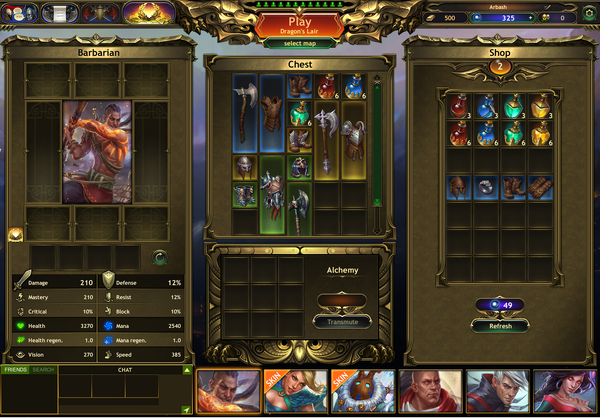 Hero
You can manage several Heroes on the same account. You can switch between Heroes by clicking their images on the lower panel in the shop. Each Hero has its own Chest and Shop. The Hero's figure with slots for its equipment and potions is in the block to the left. Below it you will find information on the Hero's parameters that can be increased by equipping it with artefacts.
Chest
The Chest contains items you received upon registration, in battles, and those you bought in the Shop. You can equip your Hero with a weapon, armor, and potions that are in the Chest. You can do it either by double clicking an item or by dragging it to the relevant slot of the Hero's doll.
Shop
The Shop sells equipment for your Hero: potions, weapons, armor etc. You can buy equipment for gold or BG. The list of items in the Shop is refreshed once a day at midnight server time. Besides, you can refresh the list for BG by clicking the "Refresh" button. The player receives prestige points at the end of each battle. The Shop level depends on the amount of prestige points. The higher the Shop level, the better artifacts it sells.
Alchemy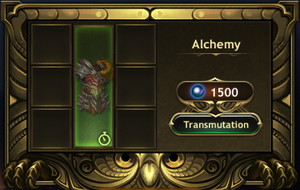 Legendary artifacts you picked up in the course of battle have a limited lifespan. In order to remove this limitation, you need to drag the item into the Alchemy cube and click Transmutation. The process of transmutation requires BG.